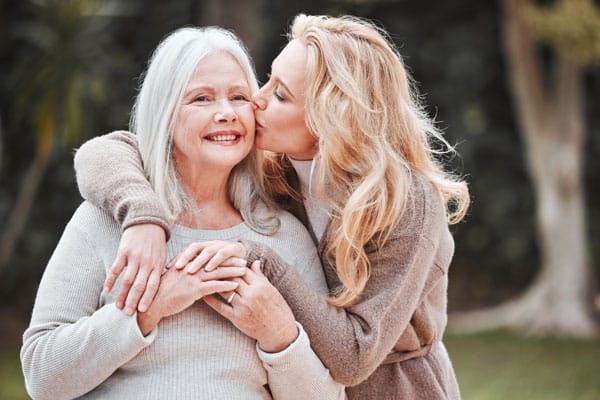 Stressbusting for Caregivers of Persons with Dementia
Thursdays, May 25-July 20, 1:00-2:30 p.m.
Held at the Moultrie County Senior Center, 114 E Jefferson, Sullivan, IL—(217) 728-8521
A 9-week, 90-minute program | May 25-July 20
Thursdays, 1:00-2:30 p.m.
Reservation Deadline, May 11, 2023, 3:30 p.m.
Reserve your spot today, call (217) 728-8521!
Program Designed to Help You on Your Caregiving Journey
Be the BEST CAREGIVER You Can Be!
Learn New Ways to Manage Your Stress
Ask for Respite Services when you register if needed
Caregiver Workshop
The Stress-Busting Program for Family Caregivers™ is a program that provides support to family caregivers. Proven to: reduce caregiver stress, reduce anger/hostility, reduce anxiety & improve quality of life.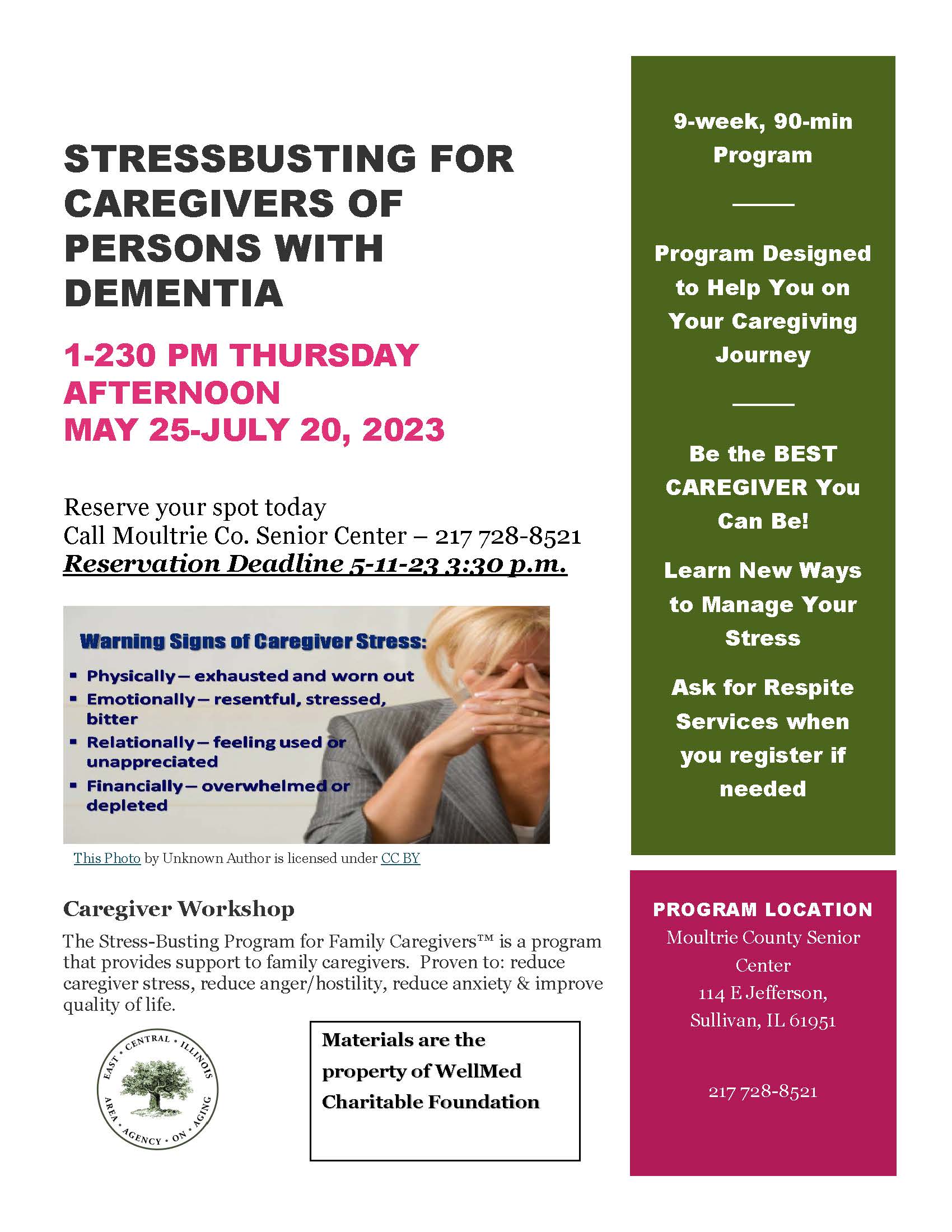 Moultrie County Health Department
202 S. Main, Sullivan, IL
More Upcoming Events