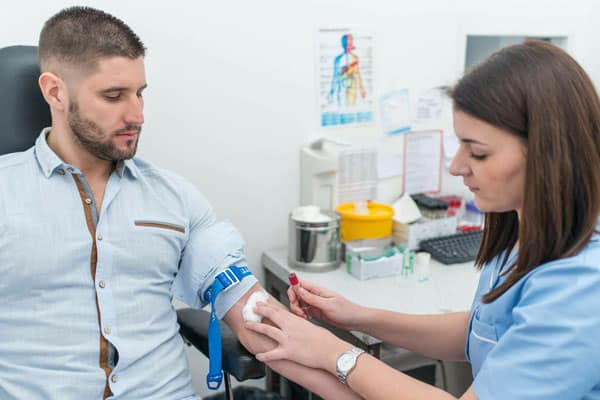 Lab Services – September 27
Wednesday, September 27—9:00 a.m. – 11:00 a.m.
Held at the Moultrie County Health Department, 202 S. Main, Sullivan, IL
To schedule an appointment call (217) 728-4114.
IMPORTANT DIRECTIONS: Individuals wishing to have laboratory work completed at the MCHD need to know the following:
Lab service visits consist of two components – the office visit (provided by the MCHD) and the diagnostic testing (provided via Labcorp.)
Payment to the MCHD for the office visit is required at the time of service.
Charges for diagnostic services completed by Labcorp can also be paid at the time of the visit (the MCHD will provide a discount for the diagnostic services and the office visit), or individuals can opt to have Labcorp bill their insurance.
Individuals who want Labcorp to submit laboratory diagnostic charges to their insurance must provide their insurance and billing information at their appointment.
In addition to the above information, here are a few tips to help you make your next laboratory appointment at the MCHD:
Lab services (blood draws and specimen collections) are available throughout the day on Monday and Tuesday; and until 11:00 a.m. Wednesday mornings.
Appointments are prioritized, but walk-ins will be accommodated if possible.
You can make an appointment by contacting the MCHD at (217) 728-4114.
Your healthcare provider must send your lab order by fax to the MCHD at (217) 728-2650 before your appointment will be scheduled at the MCHD.
If you desire to bill your insurance, a current insurance card and photo ID must be presented at your appointment.
The MCHD will submit your insurance information to Labcorp during your appointment. Labcorp will then proceed with billing your insurance directly.
Contact your health insurance carrier with any questions concerning coverage of your lab services. You can do this by calling the customer service phone number on your insurance card.
The MCHD submits lab specimens to Labcorp daily for diagnostic services.
Laboratory results are typically available within 48 hours of the submission date.
Labcorp will send your lab results directly to your ordering provider.
Further information concerning insurance coverage:
Click here for a list of Insurance Carriers currently working with Labcorp as of 2023.
This list contains Labcorp's most frequently billed Insurance Carriers. It is subject to change and not all-inclusive. Certain exceptions may apply by geographic location or affect the terms of your coverage or plan.
Moultrie County Health Department
202 S. Main, Sullivan, IL
More Upcoming Events