Lab Services at the Moultrie County Health Department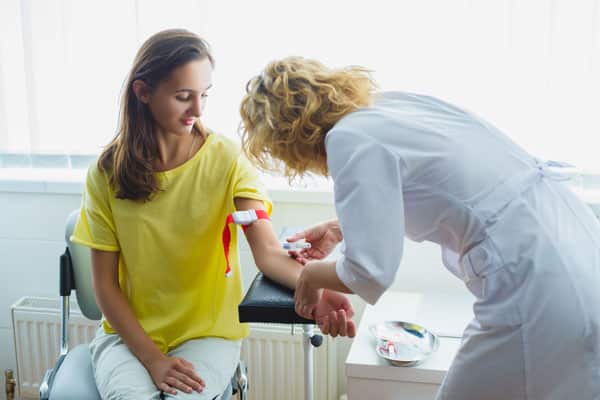 MCHD is pleased to bring this vital healthcare service to Moultrie County.
MCHD lab services are open to the public.
The Moultrie County Health Department (MCHD) now offers laboratory diagnostic testing services as a more affordable option for individuals needing lab work.
In partnership with Labcorp, Inc, the MCHD can provide Moultrie County residents with a lower-cost, easy-to-access solution for required labs.
Individuals wishing to have laboratory work completed at the MCHD need to know the following:
Lab service visits consist of two components – the office visit (provided by the MCHD) and the diagnostic testing (provided via Labcorp.)
Payment to the MCHD for the office visit is required at the time of service.
Charges for diagnostic services completed by Labcorp can also be paid at the time of the visit (the MCHD will provide a discount for the diagnostic services and the office visit), or individuals can opt to have Labcorp bill their insurance.
Individuals who want Labcorp to submit laboratory diagnostic charges to their insurance must provide their insurance and billing information at their appointment.
In addition to the above information, here are a few tips to help you make your next laboratory appointment at the MCHD:
Lab services (blood draws and specimen collections) are available throughout the day on Monday and Tuesday, and until 11:00 a.m. Wednesday mornings.
Appointments are prioritized, but walk-ins will be accommodated if possible.
You can make an appointment by contacting the MCHD at (217) 728-4114.
Your healthcare provider must send your lab order by fax to the MCHD at (217) 728-2650 before your appointment will be scheduled at the MCHD.
If you desire to bill your insurance, a current insurance card and photo ID must be presented at your appointment.
The MCHD will submit your insurance information to Labcorp during your appointment. Labcorp will then proceed with billing your insurance directly.
Contact your health insurance carrier with any questions concerning coverage of your lab services. You can do this by calling the customer service phone number on your insurance card.
The MCHD submits lab specimens to Labcorp daily for diagnostic services.
Laboratory results are typically available within 48 hours of the submission date.
Labcorp will send your lab results directly to your ordering provider.
Further information concerning insurance coverage:
Click here for a list of Insurance Carriers currently working with Labcorp as of 2023.
This list contains Labcorp's most frequently billed Insurance Carriers. It is subject to change and not all-inclusive. Certain exceptions may apply by geographic location or affect the terms of your coverage or plan.
How does MCHD's Lab Services benefit Moultrie County residents?
The Moultrie County Health Department's laboratory diagnostic testing service offers additional benefits to Moultrie County residents. These benefits extend to others who visit or work in Moultrie County.
Improved access to healthcare:
The laboratory service offered by the MCHD reduces the need for our residents to travel long distances for these services.
We accept orders from any area healthcare provider and offer a wide array of laboratory tests, often at a lower cost than other providers.
As a result, our residents and others can be scheduled for laboratory services more quickly and with greater ease.
Better prevention and early intervention:
Lab services play a crucial role in healthcare. The MCHD can help identify health conditions at their early stages, allowing for timely interventions by offering lab services.
Lab tests can help detect diseases early, often resulting in better treatment options and outcomes. They can also help monitor prevention and treatment measures, which can reduce the likelihood of costly hospitalizations and complications of chronic illnesses.
Better Cost savings:
Providing lab services locally can result in cost savings for patients and families, workplaces, insurance providers, and the healthcare system. Patients can save money on lower-cost services as well as time and travel.
Most importantly, the lab services provided by the MCHD will not only help you to get your services more quickly, easily, and cost-effectively, but you will also get your lab results to your doctor with minimal time and effort.
Positive individual and community impact:
Bringing lab services and diagnostic testing is one of the many MCHD wellness promotions and initiatives.
Healthy individuals are more likely to contribute to the workforce, reducing absenteeism and increasing economic productivity.
Moreover, preventive measures and timely interventions can decrease the financial burden on healthcare systems, individuals, and the public at large.
MCHD lab services bring healthcare closer to home.
The MCHD is pleased to offer our new lab service program as a convenient, cost-effective healthcare option for Moultrie County residents.
We invite our county's residents to take advantage of this vital healthcare service.
Remember: If you need lab services, please request your healthcare provider to fax your lab order to the Moultrie County Health Department at (217) 728-2650. Then call the MCHD at (217) 728-4114 to make your appointment.
We look forward to hearing from you!