Schedule Back-to-School Immunizations Today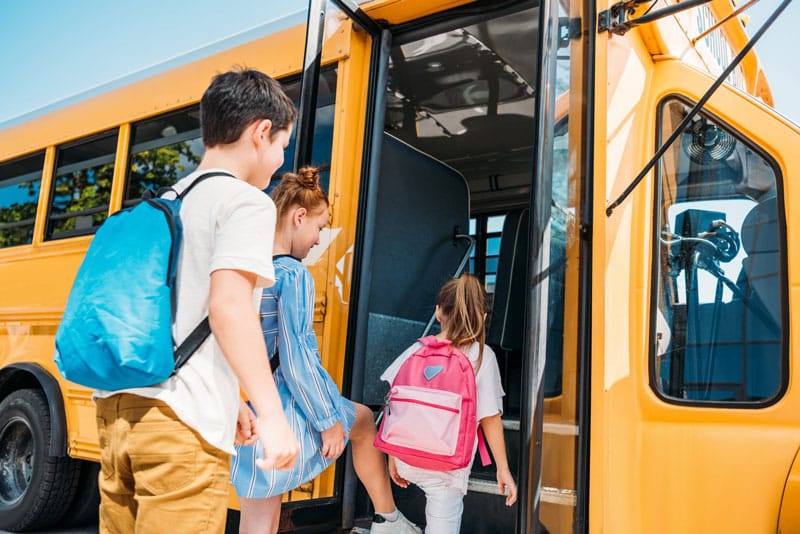 Prepare your children and adolescents for the new school year by ensuring they are fully vaccinated
Why schedule back-to-school immunizations now?
If your children return to school in August, you don't want to wait until the last minute to ensure they are ready. You may want to start thinking about their clothes, school supplies, and whatever else they need to begin their school year.
The Moultrie County Health Department encourages you also to think ahead and schedule appointments for their vaccinations as you plan for your child's return to school. If you wait until mid-August, your child may be delayed in getting the vaccines required to start school.
What immunizations are required before entering schools in Illinois?
The State of Illinois requires vaccinations to protect children from various communicable diseases before entering school.
The number and schedule of these vaccinations depend on a student's grade and age.
More information about minimum immunization requirements for Illinois, including several required doses and their scheduling, can be found here.
Updated Immunization records are required at the beginning of the school year for students entering pre-K, Kindergarten, 6th, and 12th grades, as well as for students new to a school district.
Are there exemptions to vaccination requirements?
There are only two exemptions to the current vaccination requirements.
Religious: Parents/Guardians requesting religious exemptions from health requirements must complete the required form with their child's healthcare provider.
Medical: If your child has a physical condition that prevents adherence to the vaccination schedule, their healthcare provider should indicate this on a physical examination form or in written documentation. Depending on your child's medical condition, this may need to be reviewed annually.
Are there other reasons why children and adolescents need these vaccinations?
Here are five additional
Immunizations can save your child's life
Vaccines can help protect your child against numerous infectious diseases that once impaired or killed thousands of children. As a result, our children are safer than ever as they go to school and engage in other social activities that are important to their well-being.
Vaccinations are safe and effective
Vaccines typically involve some discomfort and may cause pain, redness, or tenderness at the injection site. However, such side effects are minimal compared to the pain, discomfort, and trauma of the illnesses these vaccines prevent.
Vaccine side effects are rare
Serious side effects following vaccination, such as severe allergic reactions, are rare. The disease-prevention benefits of vaccines are much greater than the possible side effects for almost all children.
Immunization protects friends and family
By being vaccinated, children help protect people around them, like their classmates at school, friends, and family members. They also help protect infants and people with chronic conditions or weakened immune systems.
Immunizations can save your family time and money
Some vaccine-preventable illnesses result in prolonged sickness and disabilities. These can take a financial toll on a family because of lost time at work, medical bills, or long-term disability care.
In contrast, getting vaccinated against these diseases is a good investment. In fact, many health insurance plans cover the cost of vaccines.
What if we don't have health insurance to pay for vaccines?
The Vaccines for Children program is a federally funded program that provides vaccines at low or no cost to children who lack adequate insurance coverage for vaccines. To learn more about the VFC program, visit the following website or contact the MCHD to learn more about this program.
Schedule appointments for back-to-school immunizations today!
We invite you to contact the Moultrie County Health Department at (217) 728-4114 to book appointments for back-to-school immunizations. The MCHD offers the VFC program and accepts Medicaid and most health insurance plans.
Our Summer Immunization Clinic Schedule can be found on our website and Facebook page. Please call us today and make your child's appointment!