Safety Tips for Enjoying Summer Activities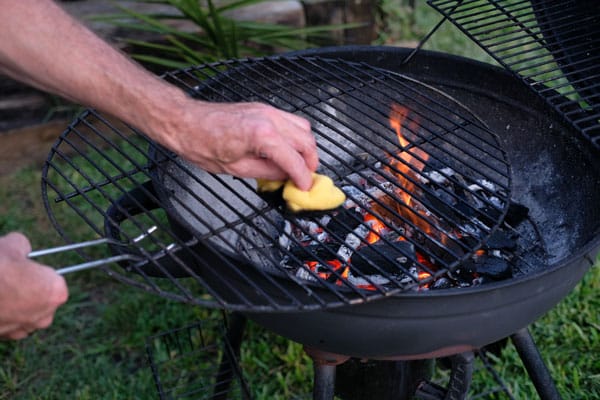 Here are a few tips on grilling food safely, water and swimming safety, and how to monitor air quality.
General Food Safety
Of all the things we do to ensure our health, food safety is always of paramount importance.
However, keeping food safe during warm weather can be especially difficult when picnicking or traveling. If you are providing cold foods, it is essential to keep these items at 40°F or below in an insulated cooler when transporting or storing them.
One tip to help keep your cooler below 40°F is to pack beverages in one cooler and food in another. The cooler with the beverages will likely be opened more frequently, causing the temperature inside the cooler to fluctuate. You can also keep coolers in the shade and out of the direct sun.
To guard against cross-contamination, food should be kept separate. Raw meat, poultry, and seafood should be stored and prepared separately from fruits, vegetables, cheeses, salads, and other cooked foods.
Consider the following safety tips when preparing food on the grill:
Before grilling.
The Illinois Department of Public Health (IDPH) recommends refrigeration of meat, poultry, and seafood until ready to grill.
Thaw food safely in the refrigerator, cold water, or microwave.
Always marinate food in the refrigerator, no matter what marinade you use. Never thaw or marinate meat, poultry, or seafood on the counter. Harmful germs can multiply quickly at room temperature.
Wash your hands with soap and water before and after handling raw meat, poultry, and seafood.
Wash work surfaces, utensils, and your grill before and after cooking.
Finally, clean the grill surface with a moist cloth or paper towel. If you use a wire bristle brush, inspect the grill's surface before cooking. Wire bristles from your grill cleaning brush may dislodge and stick to food on the grill.
When grilling.
Use a food thermometer to ensure food is cooked to a safe temperature. Follow these temperature guidelines to ensure grilled food is safe for consumption:
145°F – whole cuts of beef, pork, lamb, and veal (then allow the meat to rest for 3 minutes before carving or eating)
145°F – fish
160°F – hamburgers and other ground beef
165°F – all poultry and pre-cooked meats, like hot dogs
After grilling.
Keep food at 140°F or warmer until served.
Throw out marinades and sauces that have touched raw meat juices, which can spread germs to cooked foods.
Use clean utensils and a clean plate when you take cooked food off the grill.
After the meal.
Ensure all leftovers are kept in the freezer or fridge or on ice within two hours after cooking or one hour if it is above 90°F outside.
More food safety tips and information about foodborne illnesses and symptoms can be found on the CDC Food Safety website.
Water and Swimming Safety
Whether at the beach, on the lake, or in a swimming pool, keep the following water and swimming safety precautions in mind:
Supervise young children around water.
Always use life jackets and secure personal flotation devices.
Avoid drinking alcohol before and during water activities and while supervising children.
Shower before entering a swimming pool, and do not swim when experiencing nausea or intestinal illness.
Pay attention to lifeguards and posted instructions.
Be aware of the local weather conditions and forecast.
Air Quality:
Air quality has been in national and local news in recent weeks.
Drifting smoke from the ongoing wildfires across Canada is creating periods of extensive haze. This condition has raised air quality concerns throughout the Great Lakes region. This area includes Central Illinois and other parts of the central and eastern United States.
Those who exercise or work outside, as well as individuals with respiratory or other chronic health conditions, are encouraged to pay special attention to their well-being when air quality is compromised.
The public is urged to monitor local air quality conditions through the www.airnow.gov federal website.
Additional Tips for Summer Activities
The Moultrie County Health Department (MCHD) encourages everyone to check out these articles about other summer safety topics to ensure a fun and memorable 2023 summer:
Heat Safety: Protecting Yourself During Hot Summer Weather
West Nile Virus: Prevention Tips as Mosquitos Become Active
Skin Cancer: Learning How to Protect Yourself
Summer? No Sweat. A Summer Survival Guide is a free download full of additional safety guidelines.