7 Questions and Answers Concerning Newly Approved COVID-19 Boosters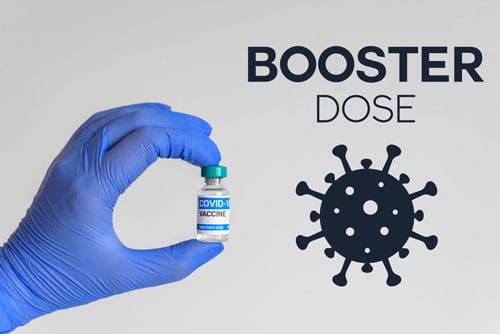 Vaccines and updated boosters are significant in reducing our risk of illness, which in turn will hopefully reduce the risk of transmitting the virus to others.

Why is it important for me to get the newly approved COVID-19 booster?

COVID-19 vaccines available in the U.S. reduce the risk of serious illness due to COVID-19 infection.

As with other diseases, you can improve your resistance to COVID-19 when you stay up to date with the recommended vaccines and boosters. Boosters can help restore protection that has diminished since a previous vaccination.

In addition to bolstering your immunity to the original Covid-19 virus, the new bivalent boosters target Omicron subvariants BA.4 and BA.5. Other subvariants will continue to emerge, but BA.4 and BA.5 are considered more contagious than earlier strains of Omicron.

If I received the Pfizer vaccine for my primary series, do I have to get a Pfizer booster?

No. People ages 6 and older can get an updated Covid booster from a different manufacturer than their primary series or last booster.

So, if you received the Pfizer vaccine for a primary series, you are eligible to get the newly approved Moderna booster, or vice-versa.

I had a COVID-19 booster earlier in spring 2022; when will I be eligible to get the newly approved booster?

The CDC encourages you to get the updated COVID-19 booster if 2 months or more have passed since your last booster or the completion of your primary series.

Do I need a COVID-19 booster and a flu shot?

Yes. You need to get the seasonal flu shot and a COVID-19 booster this fall because they protect against different viruses.

Moreover, neither vaccine provides "cross-reactivity." A flu shot will not help protect you against COVID-19, nor will a COVID-19 vaccination or booster improve your immunity against influenza.

Can I get the most recent COVID-19 booster at the Moultrie County Health Department?

Yes! The MCHD offers the original COVID-19 primary series vaccines and the newly approved Moderna bivalent booster.

How do I schedule a COVID-19 vaccine appointment for my children?

You can schedule COVID vaccine and booster appointments for children ages 6-17 by calling the MCHD office at (217) 728-4114.

Can I schedule a COVID-19 vaccine or booster appointment online?

Yes! Adults may schedule a vaccine or booster appointment online at https://www.moultriehealth.org/coronavirus/covid-vaccines/. Click on one of the upcoming COVID-19 vaccine clinics. Then, you can click on one of the green buttons to register for a vaccine or booster appointment.

What if I have further concerns or questions?
If you have any concerns regarding whether you should consider the Covid-19 vaccination, please get in touch with your healthcare provider.
If you have further questions about the vaccine, please contact the MCHD at 217-728-4114. Our office hours are Monday – Friday, 8:30 am – 12:00 pm, and 1:00 pm – 4:30 pm.