National Public Health Week and Moultrie County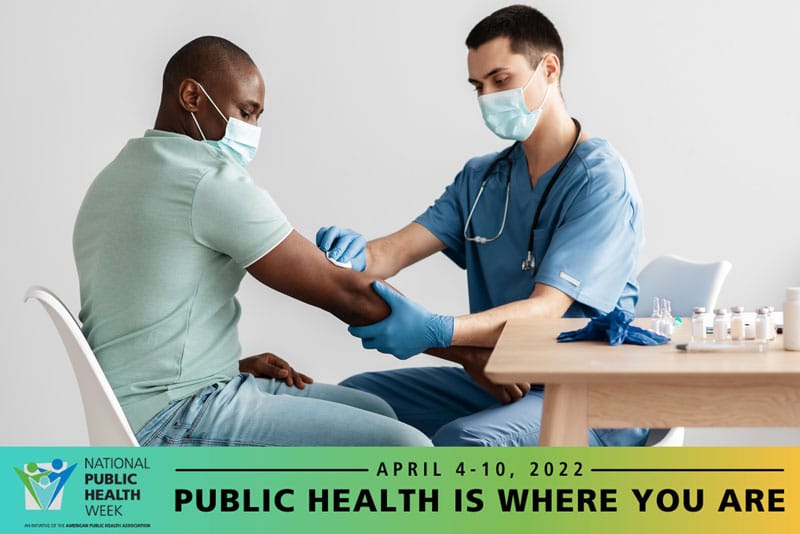 This week, we highlight National Public Health Week and the work of our local health department to improve public health in our communities.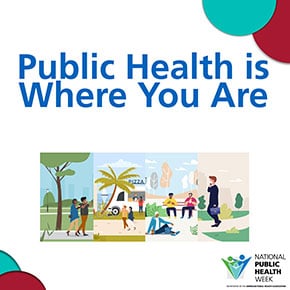 The Moultrie County Health Department (MCHD) is proud to support National Public Health Week (April 4-10, 2022). The 2022 theme is "Public Health Is Where You Are."
Why do we have Public Health?
Throughout history, the maintenance of human health has been paramount to human existence. Leaders of civilizations across the centuries have sought to reduce the threat of illness and disease.
They've done so by implementing activities and mechanisms to protect and restore the health of their people. Here are a few examples from the fascinating history of public health.
As early as 1000 BC, ancient Shamans created herbal remedies to ward off disease.
In 401 AD, the Roman Empire developed medicine and sanitation practices to maintain the health of its military.
In 1798, Edward Jenner developed the first smallpox vaccine after studying why some individuals became ill from smallpox while others did not.
Our current personal and public health practices continue to evolve in an ever-increasing effort to help everyone live in a healthy, safe, and sustainable manner.
What does Public Health do for you?
The Moultrie County Health Department provides services related to adult health, children's health, maternal-child health, community health, and environmental health.
Specifically, the work of the MCHD focuses on disease prevention, health promotion, and environmental and public health protection. The following are examples of the services we offer to address these areas:
Disease Prevention
Health Promotion
Maternal and Child Health programs

WIC offers nutrition, health assessments, referrals, and follow-ups for pregnant women, infants, and children (age 0-5 years).
Family Case Management provides health and service coordination for families with children, including children with special needs.
Healthworks of Illinois (HWIL) is a healthcare program that serves children engaged in foster care.

Other General Health programs

Take Charge of Your Health Programs – The MCHD provides evidence-based education classes for individuals of all ages in the self-management of chronic illnesses. These include but are not limited to diabetes, heart disease, cancer, and more.
School Health & Pre-School programs – The MCHD works with schools and individual families to provide immunization record reviews and vision and hearing screenings for children ages 3-18.
Blood Pressure and other essential health service screenings are available by appointment at the MCHD.

Environmental and Public Health Protection
How can you help Moultrie County build healthy communities?
During this week, please consider one or more of the following ways you can support public health week:
Consider using services provided by the MCHD. We offer vaccines, clinical services, health education, environmental health, and other services. Learn more about how you, your family, or someone you know could benefit from these services.
Don't forget that public health and personal health are closely related. The MCHD works with individuals and their physicians to assist them in attaining optimum health and well-being.
We encourage you to take the time to take care of yourself.
Tell your friends and family about the MCHD and the services we provide. Visit our website, follow us on Facebook, and watch for our ads in local newspapers. We encourage you to stay in touch with us for timely information and guidance on various health topics.
Most importantly, let us know how we can serve you and your family, organization, neighborhood, and community. Together, we can make sure "Public Health Is Where You Are" in Moultrie county.