Violence Prevention and Support Resources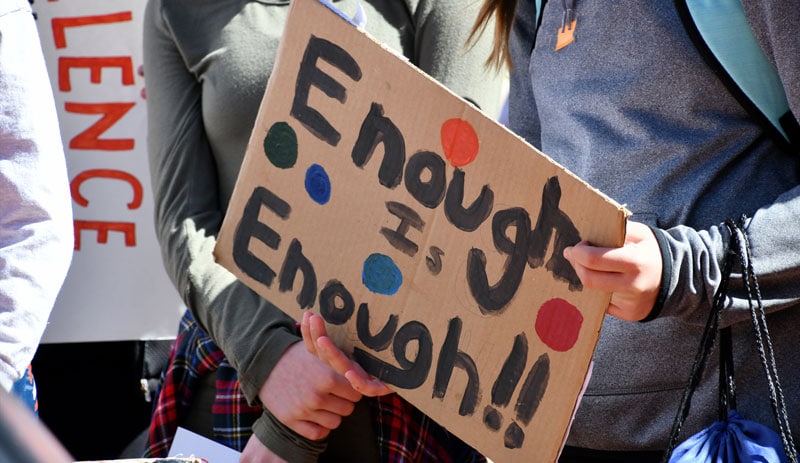 Sharing resources with everyone helps prevent violence in our communities
Mental health and crisis support
Illinois Call4Calm Text Line (24/7)
If you or a loved one are struggling with stress related to the COVID-19 pandemic and need emotional support, text TALK to 552020 for English or HABLAR for Spanish (Message and Data Rates May Apply. See Terms and Conditions of Use). People seeking assistance remain anonymous and provide only their first name and ZIP code, which enables the service to link them to a counselor in the area who is knowledgeable about available local resources.
Illinois Warm Line
If you or one of you family members has mental health and/or substance use challenges and would like to receive support by phone, call the Illinois Warm Line at 866-359-7953. Wellness support specialists are professionals who have experienced mental health and/or substance use recovery in their own lives. They are trained in recovery support, mentoring, and advocacy and are ready to listen and support you. The Illinois Warm Line is not a crisis hotline but is a source of support as you recover or help a family member to recover. Illinois Warm Line hours of operation are Monday through Friday, 8 a.m. – 5 p.m., except holidays.
Illinois CARES Line (24/7)
If your child is a risk to themselves or others, having a mental health crisis, or if you would like a referral to services for children, youth, and families, call the 24-hour Crisis and Referral Entry Services (CARES) line to talk to a mental health professional. Call: 800-345-9049; TTY: 773-523-4504
Illinois Helpline for Opioids and Other Substances (24/7)
If you or someone you know is suffering from an opioid use disorder or other substance use disorders, call the Illinois Helpline for Opioids and Other Substances at 833-2FINDHELP to speak with a trained professional for support and advice or to be directed to customized resources or visit HelplineIL.org.
Suicide Prevention Hotline (24/7; available nationally)
If you or a loved one are experiencing a mental health crisis, call the 24-hour National Suicide Prevention Lifeline at 800-273-TALK (8255). Caring staff will connect you with the closest possible crisis center in your area.
Crisis Text Line (24/7; available nationally)
The Crisis Text Line serves anyone, in any type of crisis, 24 hours a day. Text HELLO to: 741741. Trained crisis counselors will respond and help you or visit their website at CrisisTextLine.org.
We Know the Feeling (Problem Gambling)
If you or someone you know is suffering from gambling disorder, call 800-GAMBLER (426-2537), text ILGAMB to: 53342, or visit WeKnowTheFeeling.org to be connected to resources and to treatment programs.
National Helpline | SAMHSA – Substance Abuse and Mental Health Services Administration
Free and confidential treatment referral and information service available 24 hours a day, 7 days a week. 800-622-HELP (4357)
National Runaway Safeline
This 24 hour, 7 days a week national Safeline is for youth at risk of running away or already have and are looking for help. 800-Runaway (786-2929) or text 66008
Veteran's Crisis Line
Call to reach caring, qualified responders within the U.S. Department of Veterans Affairs; many of them are veterans themselves. This free support is confidential, available 24/7, and serves all veterans, service members, National Guard and Reserve, and their families and friends. Call 800-273-8255 or text 838255, support for deaf and hard of hearing: 800-799-4889. Online chat is available at VeteransCrisisLine.net.
Violence prevention and intervention support
Illinois Domestic Violence Hotline
877-TO END DV (863-6338), 877-863-6339 (TTY)
For the Illinois Department of Human Services Service Provider Partner Abuse Intervention Program (PAIP), visit here.
National Domestic Violence Hotline
800-799-SAFE (7233), 800-787-3224 (TDD), 800-787-3224 (TTY), Chat for deaf or hard of hearing individuals 855-812-1001, video for deaf callers (nationaldeafhotline@adwas.org), Español available plus another 200+ languages not specified.
Find your local Illinois Rape Crisis Center at icasa.org/crisis-centers.
National Sexual Assault Hotline
800-656-HOPE (4673) , English chat, Español chat
Confidential Chicago Rape Crisis Hotline (Run by YWCA Metropolitan Chicago; RAINN local affiliate)
888-293-2080 (Metropolitan Chicago, DuPage and Cook counties)
630-971-3927 in DuPage County or 708-748-5672 in the South Suburbs
Reporting of child abuse or abuse of an older adult or adult with a disability
Safe2Help Illinois
Safe2Help Illinois is a 24/7 program where Illinois students can use a free app, text/phone, website: Safe2HelpIllinois.com, and other social media platforms to report school safety issues. Once vetted, the tips will be shared with local school officials, mental health professionals, and/or local law enforcement, depending on the nature of the tip. The program also will help local officials by
connecting them with mental health or other appropriate resources to intervene and to help students before they harm themselves or others.
Illinois Department of Children and Family Services Child Abuse Reporting Hotline
800-25-ABUSE (22873); 800-358-5117 (TTY); DCFSOnlineReporting.dcfs.illinois.gov
Hours: 24/7/365 | Languages: English, Español; other languages not specified
Different Forms of Contact: Online report, phone call
Illinois Department of Aging
To report suspected abuse, neglect, or financial exploitation of an adult age 60 or older or a person with disabilities age 18-59, call the statewide, 24-hour Adult Protective Services Hotline at 866-800-1409, 888-206-1327 (TTY).
For residents who live in nursing facilities, call the Illinois Department of Public Health's Nursing Home Complaint Hotline at 800-252-4343.
For residents who live in supportive living facilities (SLFs), call the Illinois Department of Healthcare and Family Services' SLF Complaint Hotline at 800-226-0768.
Hours: 24/7/365 | Languages: English; other languages not specified
Different Forms of Contact: Phone call, Senior HelpLine email: aging.ilsenior@illinois.gov