Does Better Nutrition Impact Student Performance?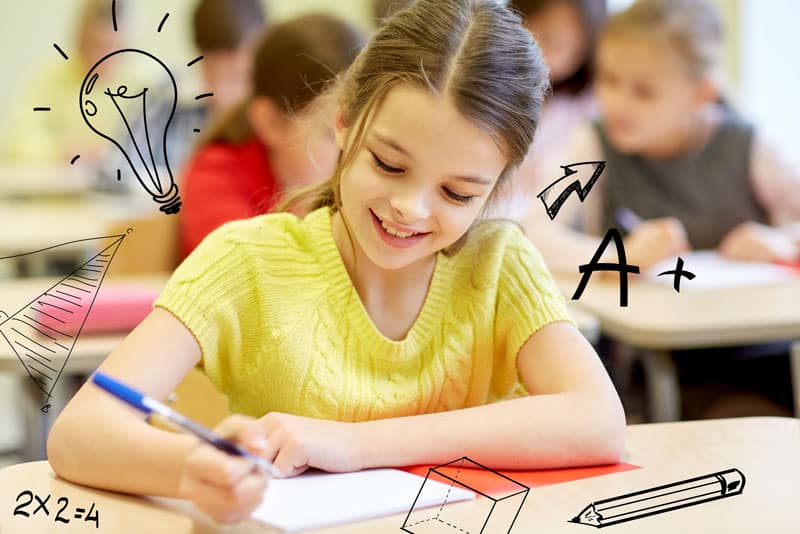 Improving your student's nutrition can support better academic performance and outcomes during the school year
Researchers are still working to prove the connection, but existing data suggest that students who eat a more balanced diet are healthier and more able to learn. Furthermore, these students typically have fewer absences and are better behaved in school, resulting in fewer disruptions in the classroom.
Can better nutrition improve brain function?
Several studies show that nutrition directly affects cognitive development among school-aged children. Adequate intake of vitamins and minerals improves the growth and development of infants and small children, resulting in better physical and mental function.
In contrast, even in the early years, nutritional deficiencies can negatively impact growth and development, which may reduce a child's ability to concentrate and learn.
Can better nutrition positively affect school performance?
Research has demonstrated that better nutrition is associated with improvements in exam performance, specifically in math. Studies also show that better nutrition supports a student's ability to stay on task.
Can the WIC program support your child's nutrition?
One of the primary purposes of WIC is to improve the health of infants and children up to age 5 by providing nutritious foods, information on healthy eating, and referrals to health care.
While participants enrolled in the program must meet specific qualifications, all individuals can benefit from the healthy eating guidelines and nutrition information on the WIC website.
WIC is funded by the United States Department of Agriculture (USDA). The supplemental nutrition packages provided to women, infants, and children can be adapted to fit participants' dietary preferences and cultural habits.
While the WIC program serves women, infants, and children, please note that fathers, grandparents, foster parents, guardians, and caregivers can also enroll children in the program.
Can the WIC program support your student's nutrition?
The Moultrie County Health Department (MCHD) feels that every student has the potential to do well in school. Undoubtedly, poor eating habits and a lack of good nutrition undermine that potential.
By beginning early, when a child is young, we can teach our children how to eat healthy. The WIC program assists participants in that effort by providing healthy foods and personalized nutrition information.
The MCHD encourages everyone to act now and provide healthier eating choices at home and school for our children. When we support opportunities for our current and future students to learn and grow, we create a brighter future full of possibilities for everyone.
Anyone interested in participating in the WIC program or any other service offered by the MCHD is encouraged to contact our office.
Let's make it a great year!