The WIC Program: Helping Families as Food Costs Rise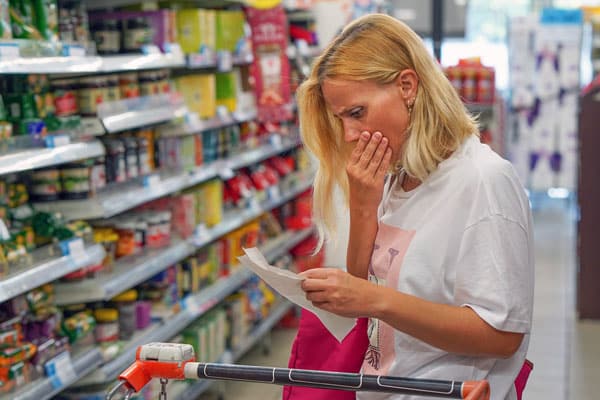 WIC provides nutrition and healthcare support services for pregnant and postpartum women, infants, and children up to age five.
What is the WIC Program?
WIC is a special supplemental nutrition program funded and administered by the United States Department of Agriculture (USDA). The program provides nutritional health information and benefits for Women, Infants, and Children.
Certified WIC staff are typically Registered Nurses or Dieticians who work directly with program participants to ensure their nutritional needs are addressed. WIC staff can also assist clients with other resources and services to meet their needs.
How does WIC assist program participants?
According to the USDA, the cost of groceries from January 2022 to January 2023 increased by 10.1%. Food prices are expected to rise more slowly in 2023 than the previous year, but they are still predicted to increase by another 7.9%.
The WIC program focuses on the importance of good nutrition for healthy pregnancies and child development. WIC also provides program participants with nutrition and health information.
Additionally, as food costs continue to rise, WIC supports participants in obtaining nutritious food appropriate to their needs and diet preferences.
How does WIC help our community?
Based on a variety of studies, WIC is one of the nation's most successful and cost-effective nutrition intervention programs.
The WIC program issues nutrition support benefits on Electronic Benefit Transfer (EBT) cards. These cards function just like other credit-debit cards and are accepted by participating local retailers.
Temporary increases in support received through programs such as SNAP and TANF (Temporary Assistance for Needy Families) will soon return to pre-pandemic levels. WIC is needed now more than ever to support access to healthy, nutritious food for women, infants, and child participants.
Who can participate in WIC?
Pregnant and postpartum women, infants, and children up to age five who meet eligibility requirements can participate in WIC. It costs individuals nothing to contact their local health department or WIC provider and inquire about participating in the WIC program.
Mothers, fathers, grandparents, foster parents, legal guardians, and caretakers may bring in children up to the age of five years to participate in the WIC program. These individuals can also assist infants and children in using the EBT cards to receive their WIC benefits.
WIC participants may also be engaged in other benefit programs, such as SNAP, Medicaid, or TANF. In fact, individuals enrolled in these programs may automatically meet WIC income eligibility requirements.
How can the MCHD and the WIC program support you and your family?
In addition to the services provided through the WIC program, the Moultrie County Health Department (MCHD) also offers the following services to assist you with managing the healthcare needs of your entire family.
Personalized nutrition counseling
Breastfeeding counseling and support
Healthy food
Referrals to childcare and health insurance programs
Medical and dental care referrals
Health and social service resources
Immunization screenings
Tips on healthy eating
Many of these and other services are at no cost and can be provided in conjunction with WIC services.
How to find out whether you are eligible for WIC benefits?
Call the MCHD at (217) 728-4114 if you would like to find out whether you are eligible for the WIC program. There is no cost to determining your eligibility.
WIC offers flexible appointments to accommodate working families. Some appointments can be conducted curbside or by phone on request.
If you have additional questions about WIC or other programs, we encourage you to contact the MCHD at (217) 728-4114.