Breastfeeding Benefits for Babies and Moms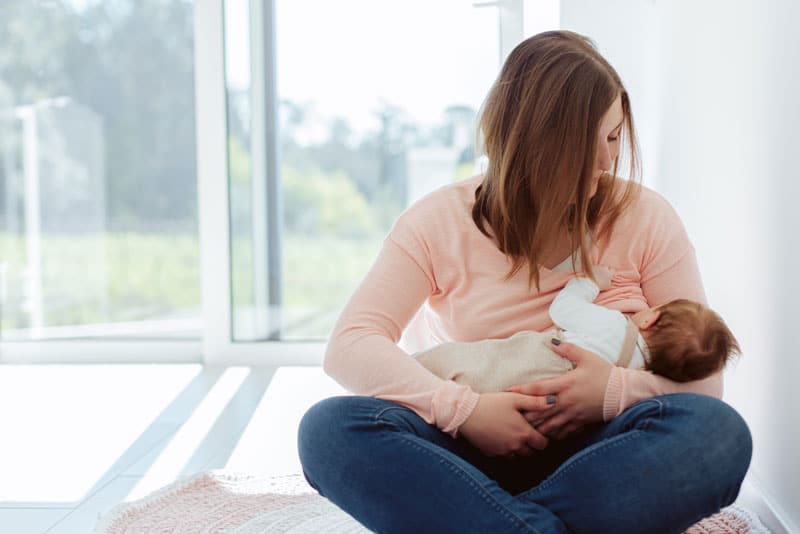 Breastfeeding gives babies a healthy start in life. But it's not just good for babies—it's good for moms, too.
Health benefits for babies
Research suggests that breastfeeding lowers a baby's risk of the following conditions:
Ear infections
Asthma
Lower respiratory infections
Diarrhea and vomiting
Childhood obesity
Eczema
Type 2 diabetes
Childhood leukemia
Sudden Infant Death Syndrome (SIDS)
Health benefits for moms
Breastfeeding can help new moms recover more quickly from childbirth. Additionally, it can reduce a woman's risk for various breast and ovarian cancer and type 2 diabetes. Breastfeeding may also assist with weight loss after delivery.
Additional benefits
Bonding
Physical contact helps all babies feel safe, secure, and loved. The skin-to-skin contact during breastfeeding also boosts the nursing mother's levels of oxytocin, a hormone that helps breast milk flow and increases her ability to relax.
Nutrients
Breast milk is rich in vitamins, minerals, nutrients, and other ingredients that help babies grow healthy and strong. Although tremendous advancements have been made in infant formula, human breast milk is still considered the gold standard for infant nutrition.
Digestion
Babies can easily digest breast milk. In fact, colostrum, the thick milk produced during pregnancy and just after birth, helps a baby's digestive system grow and develop.
Cost
Breast milk is a very cost-effective way for new moms to feed their infants. Breastfed babies may also be sick less often, which may also lower health care costs.
Convenience
With breastfeeding, the milk is always at a perfect and safe temperature, and readily available whenever your baby is hungry. That means no bottles to heat up and no formula to measure and mix, which saves time.
The MCHD WIC office is here to help
The WIC staff at the Moultrie County Health Department is here to help pregnant women and new moms feed their babies in the most nutritious way possible. Our certified lactation consultants can provide educational resources, individual counseling, and support to individuals who are interested in breastfeeding.
The WIC program at the MCHD helps all eligible families obtain healthy foods for infants and children through the age of five. WIC also provides nutrition information and food support to pregnant and breastfeeding participants to support their additional dietary needs.
To learn more about how the MCHD and the WIC program can support you and your baby, contact us today at (217) 728-4114.
Primary source material:
https://wicbreastfeeding.fns.usda.gov/breastfeeding-benefits