Daylight Savings Time and the Safety of Your Home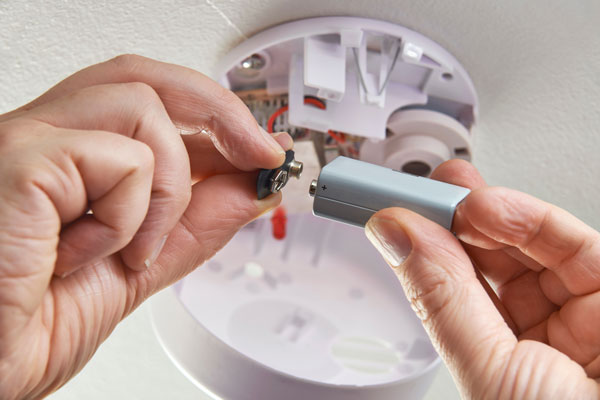 It's time to move your clocks forward one hour and change the batteries in your smoke and carbon monoxide detectors.
An essential reminder for home safety
Daylight savings time (DST) begins March 12, 2023, at 2:00 am. This day also reminds us to reset our clocks (spring forward 1 hour in the spring of the year) and replace the batteries in smoke and carbon monoxide (CO) detectors in our homes.
It's an essential reminder because these detection devices are only useful with working batteries. If you are already using a smoke detector with 10-year sealed batteries, battery replacement is not necessary.
The threat of home fires, often caused by unattended kitchen stoves and grilling equipment, increases as the weather warms up.
The production of CO occurs whenever a material burns. Homes with attached garages or fuel-burning appliances are more likely to have CO problems.
Typical sources of CO in our homes during the spring and summer months include:
Clothes dryers
Water heaters
Gas stoves and ovens
Motor vehicles
Grills
Generators
Power tools
Lawn equipment
Tobacco smoke
Why are smoke detectors more critical than ever to home safety?
Prioritizing home safety is more important now than ever, and smoke detectors are paramount in this effort.
For example, research shows that 30 years ago, a person had about 17 minutes to escape a house fire. Today, most people only have about three or four minutes to get out of a burning house. This limited time is primarily due to the increased use of synthetic materials in modern homes and furniture.
John Drengenberg, the Consumer Safety Director for Underwriters Laboratories, explains: "The backing of your carpet is synthetic, your drapes are synthetic, the couch, the pillows are synthetic. They burn hotter and faster than natural materials do."
Drengenberg also warns, "When your smoke alarm goes off, you don't have time to look around and get your wedding pictures. You get out as quickly as you can."
Do smoke and carbon monoxide detectors make a difference?
Operational smoke and carbon monoxide detectors can mean the difference between life and death.
According to a 2019 report from the National Fire Protection Association (NFPA), three out of five deaths caused by fire occurred in homes where smoke detectors were not installed or not working.
Sadly, the report also indicated that when smoke detectors failed to work, nearly half were missing batteries or not connected properly.
Additionally, the Centers for Disease Control and Prevention (CDC) reports that CO poisoning causes approximately 430 deaths annually in the United States. CO poisoning is also responsible for approximately 50,000 emergency room visits annually.
Guidelines for smoke and carbon monoxide detectors
The National Fire Alarm and Signaling Code requires the installation of a working smoke detector in every room used for sleeping and outside every sleeping area. It also requires a smoke detector on every level of the house, including the basement.
If you have any appliances in your home that use wood or natural gas for fuel, you should have at least one CO detector. Like the smoke detectors, you should also change the batteries in your CO detector when you change your clocks for daylight savings time.
Test devices after replacing the batteries
Finally, be sure your smoke and CO detectors actually work. After you've installed fresh batteries in your devices, test them. If the detector fails to produce the expected alert, replace the device ASAP.
The Moultrie County Health Department encourages you to change the batteries in your smoke and CO detectors this fall while setting your clocks forward 1 hour for DST on March 12, 2023.
Remember: When it comes to detecting a smoke or CO threat, a few minutes of warning could save your life.