STD Awareness Week: A Matter of Life and Health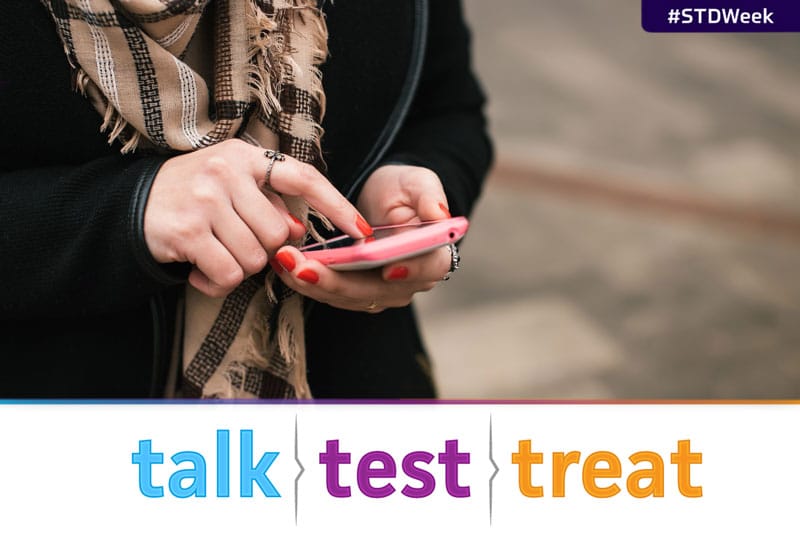 This week, the Moultrie County Health Department encourages you to Talk, Test, and Treat to protect your health.
STDs and the Facts
Sexually transmitted diseases (STDs) can affect people of all age groups and occur from a single exposure.
Estimates suggest that nearly half of all STD cases occur in adolescents and young adults aged 15 to 24 years.
STDs can spread between individuals via sexual and non-sexual activity, such as intravenous drug use. Women who are pregnant and infected with an STD may be at risk of transmitting the illness to their unborn child.
STD infections may have no initial symptoms. Regardless, the infection is still transmissible to others.
Doctors can treat many STDs with antivirals and use antibiotics to cure others.
We can reduce the risk of STD infection from Hepatitis B Virus and Human Papillomavirus with vaccines.
The best protection against an STD infection is personal knowledge and prevention.
If you suspect possible exposure to an STD, it is essential to talk to a medical provider regarding your concern.
STDs should be diagnosed and treated as soon as possible. Choosing to ignore an STD exposure or infection can result in serious health problems, including chronic infections, infertility, cancer, and death.
Whether you are sexually active or thinking about becoming sexually active, here's how you can Talk, Test, and Treat to protect your health.
#1 - TALK
Before you become sexually active, educate yourself on STD awareness and prevention. Talk to your partner about STDs and the need to protect your health. Consider STD testing before becoming sexually active.
Seek credible information resources, such as the CDC (online) or your local health department, or talk to your healthcare provider for advice on protecting yourself.
If you suspect that you have been exposed to an STD or are experiencing STD symptoms, seek medical attention as soon as possible and discuss your concern with your healthcare provider. Be open and honest regarding your potential exposure and symptoms.
This conversation will assist your healthcare provider in determining which tests and treatments you may need.
#2 - TEST
Get tested. It's the only way to know if you have an STD.
If you are sexually active or have been a victim of sexual assault, getting tested as soon as possible is one of the most important things you can do to protect your health.
The CDC offers a list of STD testing recommendations. In addition to traditional doctor office visits, other options for STD care may include:
Express Care Sites that allow walk-in STD testing and treatment appointments without a complete clinical exam
Pharmacies and retail clinics that have on-site testing and treatment
Video or phone appointments may be a convenient option to speak privately with your healthcare provider
At-home collection options that allow you to collect a sample and take or mail it to a lab for testing
You may feel uncomfortable talking with your regular healthcare provider about STDs. If so, the Moultrie County Health Department can help you find a clinic near you for confidential testing that's free or lower in cost.
#3 - TREAT
If you test positive for an STD, start working with your healthcare provider immediately to find your best treatment option.
Some STDs are curable with proper medication, and most are treatable. You can help the effectiveness of your treatment by following these guidelines:
Begin the treatment plan recommended by your healthcare provider as soon as possible.
Take all medication exactly as prescribed, regardless of whether you start feeling better or your symptoms disappear.
Don't share your prescribed medicines with anyone.
Stay in contact with your healthcare provider throughout the treatment period. Do not stop or change the treatment plan without your provider's knowledge.
Don't engage in sexual activity again until you and your partner have completed treatment.
If you have further questions about STDs or the Talk, Test, and Treat guidelines, you can contact the Moultrie County Health Department at (217) 728-4114. All calls are strictly confidential.