Public Health Officials Warn of Salmonella Outbreak and Recall Linked to Gold Medal Brand Flour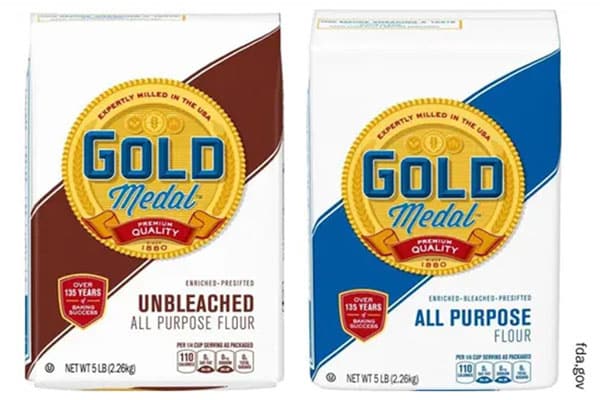 The Illinois Department of Public Health issued the following alert on Monday, May 1, 2023.
Gold Medal brand flour produced by General Mills of Minneapolis, MN, is linked to a multistate outbreak of Salmonella Infantis infections.
General Mills issued a voluntary nationwide recall of two, five, and 10-pound bags of its Gold Medal Unbleached and Bleached All Purpose Flour with a "Better if Used By" date of March 27, 2024, and March 28, 2024. No other types of Gold Medal Flour are affected by this recall at this time.
According to the Centers for Disease Control and Prevention (CDC), there have been 13 illnesses reported nationwide, including three hospitalizations linked to the outbreak. Two of the cases are in Illinois.
Public health officials warn consumers to check their flour that still has the packaging to see if the dates match the recall. If they put the flour in a container and don't keep the packaging, and they typically buy Gold Medal flour, they are encouraged to dispose of that rather than use it.
The Illinois Department of Public Health (IDPH) is working with local health departments, the CDC, and the Food and Drug Administration (FDA) to investigate the outbreak.
Symptoms of illness caused by Salmonella may include headache, muscle aches, diarrhea, vomiting, abdominal cramping, chills, fever, nausea, and dehydration. These symptoms are usually experienced 12 to 72 hours after eating contaminated food.
Children younger than five, senior adults, and people with weakened immune systems are more likely to have severe infections.
Anyone experiencing symptoms of Salmonella is advised to contact their healthcare provider immediately.
IDPH is working with local health departments to identify additional cases in Illinois.