Illinois Poison Center Warns of Fake Prescription Pills and Drug Substitutions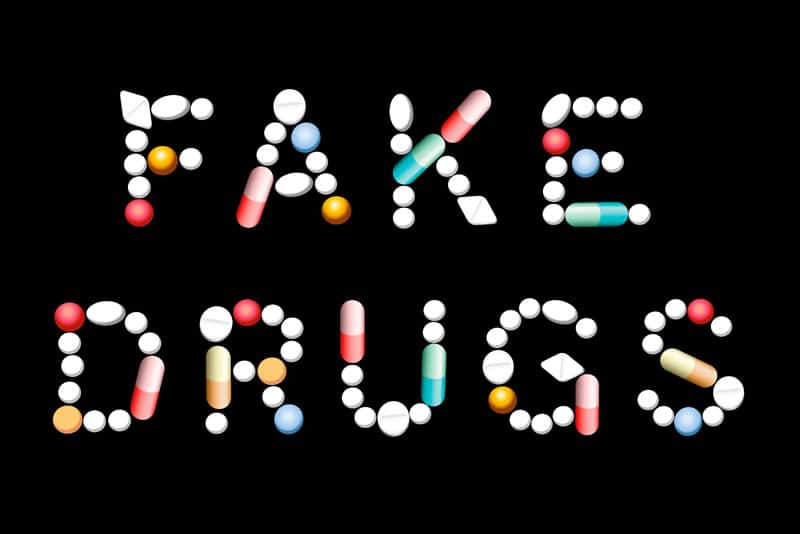 Synthetic and counterfeit drugs are causing life-threatening illnesses and death in Illinois and across the nation
Why is the IPC issuing this warning in Illinois?
In June, the Illinois Department of Public Health (IDPH) reported multiple fatal and non-fatal overdose events related to heroin, cocaine, and fentanyl in several Northern Illinois counties.
On July 12, the Illinois Poison Center (IPC) issued a warning to the public to stay safe and avoid recreational drugs, especially synthetic recreational drugs.
What are "synthetic" drugs?
Synthetic drugs are chemically laced substances similar to marijuana, cocaine, and methamphetamine. They are sold over the counter at convenience stores, gas stations, and tobacco shops throughout Illinois.
"We are seeing a significant spike of overdose cases across the nation due to synthetic drugs," said IPC Medical Director, Michael Wahl, M.D. "Illegal drug manufacturers are mixing fentanyl with cocaine, methamphetamines, ecstasy, and other known 'party drugs' and selling the product at parties, festivals, and special events. Experimenting with street drugs can be fatal, and that first time could be your last."
Why are "counterfeit" prescription drugs on the rise nationwide?
Counterfeit pills are fake medications that have different ingredients than the actual medication. They may contain no active ingredient, the wrong active ingredient, or have the correct active ingredient in an incorrect mixture.
These pills may also contain lethal amounts of fentanyl or methamphetamines. They are extremely dangerous because they often appear identical to legitimate prescription pills.
According to the Drug Enforcement Administration (DEA), drug traffickers use fake pills to take advantage of the opioid crisis and prescription drug misuse in the United States. Anyone who takes these pills risks severe health consequences.
Are these drugs worth the risk?
"Taking prescription drugs for recreational purposes, especially those provided by someone other than your physician or pharmacist, can be a deadly decision," says IPC Assistant Vice President Carol DesLauriers, PharmD.
She goes on to say, "Fake pills are being deliberately laced with synthetic opioids like fentanyl and sold to people across the country, which has proved to cause life-threatening symptoms. These drugs are dangerous and addictive and not worth the risk."
What can you do to stay safe and protect others?
The Moultrie County Health Department supports the following safety recommendations offered by the Illinois Poison Control Center:
Do not take prescription drugs not provided by your physician, pharmacist, or other healthcare providers.
Make sure that Naloxone is available for people who may ingest or snort prescription drugs from non-medical sources. Naloxone is the reversal agent for opioid overdose and can work for individuals who have overdosed on fentanyl.
Call 911 when there is an overdose: Rapid emergency response is essential to the care and recovery of someone who has overdosed on fentanyl.
The Emergency Medical Services Access Law, commonly known as Illinois' "Good Samaritan Law," allows individuals to seek emergency medical help for an overdose without risking criminal liability for possession.
Where can I get more information on this problem?
For more information on synthetic drugs and other topics, visit the Illinois Poison Center website. You can also find information on IDPH's website or the DEA website.
The Moultrie County Health Department encourages everyone to post the IPC number (1-800-222-1222) in a visible location where they live or work and to save it in their cell phone contacts.
About the Illinois Poison Center
The Illinois Poison Center is a non-profit health service that provides information, including treatment advice, on potentially harmful substances. The IPC is staffed by specially trained physicians, nurses, and pharmacists.
Anyone needing assistance with a concern or situation related to poisoning or possible exposure to a harmful substance can contact the IPC hotline at 1-800-222-1222. The IPC hotline is staffed 24 hours per day, 7 days a week. All calls are confidential and free.