WIC, SNAP, and the Affordable Connectivity Program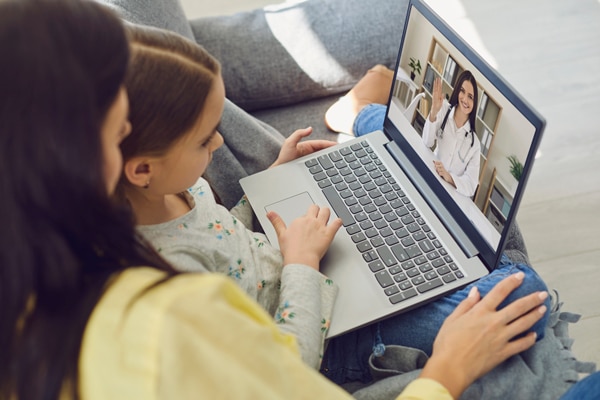 How can WIC and SNAP help you and your family qualify for discounts on your Broadband Internet Service and more?
Programs to help stretch your family's budget.
What is WIC?
WIC is a special supplemental nutrition program funded and administered by the United States Department of Agriculture (USDA). The program provides nutritional health information and benefits for pregnant and postpartum women, infants, and children up to age five.
What is SNAP?
SNAP is the Supplemental Nutrition Assistance Program. This federally funded program provides monthly assistance for people to buy food. More than 41 million people throughout the U.S. purchased food with SNAP benefits in 2022. It is the most extensive program working to fight hunger in the U.S.
What is the ACP?
The Affordable Connectivity Program (ACP) helps qualifying families pay for broadband internet service. The program provides a discount of up to $30 per month on broadband internet service and a one-time discount of up to $100 to purchase a laptop, desktop computer, or tablet.
The ACP was launched on January 1, 2022. It is part of the Investment in Infrastructure and Jobs Act which allocated $14.2 billion to the ACP. The program aims to help more Americans access broadband internet service.
What do WIC and SNAP have to do with the Affordable Connectivity Program?
You may be "category eligible" for the ACP if you receive WIC and/or SNAP benefits. By enrolling in these programs to assist with the cost of food and internet access, you can stretch your income to meet other needs of your family.
Who else is eligible for the ACP?
WIC and SNAP are not the only qualifying categories for ACP eligibility. You may be considered "category eligible" for the ACP if you are currently receiving benefits from any of the following programs:
Federal Pell Grants
National School Lunch Program
Medicaid
Federal Housing Assistance (Section 8, Public Housing, etc.)
Supplemental Security Income (SSI)
Veteran's Pension
Veterans Survivor Benefits
Lifeline
Additionally, the ACP is available to households with incomes at or below 200% of the Federal Poverty Guidelines.
How do I apply for ACP?
There are three ways to apply for the ACP:
Online using the official Affordable Connectivity Program website.
Download the application from the website and mail it in.
Apply in person at the office of a participating provider.
You will receive a benefit code if approved for the ACP. You'll need to give that code to your internet provider so that they can apply the discount to your account.
WIC, SNAP, and the ACP can help stretch a tight budget.
The Moultrie County Health Department (MCHD) encourages all eligible individuals to consider the ACP. It is a valuable resource that can assist with the cost of internet services.
Most importantly, if you are a person or caregiver of a person who can benefit from the WIC nutrition program, please contact the MCHD at (217) 728-4114 and ask to speak with our WIC staff.
Participating in WIC, SNAP, and other family health programs at the MCHD has many benefits, including free health information and other cost savings.
Start today and get "connected" with the MCHD, WIC, and ACP – we think you'll like what it can do for you and your family!