Healthy Eating Habits: A Plan for Supporting a Healthier Life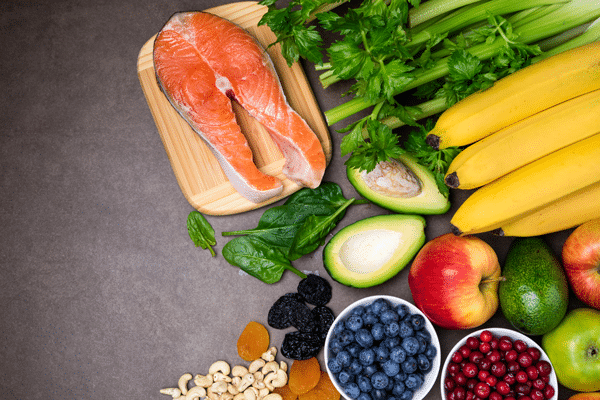 Current dietary guidelines support healthy personalized dietary habits for individuals at every life stage.
Healthy eating habits for all Americans.
The current Dietary Guidelines for Americans (produced jointly by the US Departments of Agriculture and Health and Human Services) emphasize healthy eating patterns. The guidelines further identify nutrition recommendations for every age and stage of life.
Most importantly, the Dietary Guidelines for Americans are designed to assist all individuals in tailoring their personal food preferences into a nutritious, balanced diet that they can sustain and benefit from for their entire life.
Research shows a routine pattern of healthy food choices and eating habits can significantly improve health. So, when you are ready to make healthy changes to your current diet and eating habits, consider the following recommendations:
#1. Follow a healthy dietary pattern for your life stage.
For about the first 6 months of life –

Exclusively feed infants human milk*.
Continue to feed infants human milk through at least the first year of life and longer if desired.
*Feed infants iron-fortified infant formula during the first year of life when human milk is unavailable.
Provide infants with supplemental vitamin D beginning soon after birth.

At about 6 months –

Introduce a variety of nutrient-dense foods.
Use caution when introducing potentially allergenic foods.
Encourage infants and toddlers to consume foods from all food groups.
Be sure to include foods rich in iron and zinc, particularly for infants fed human milk.

From 12 months through older adulthood –

Follow a healthy dietary pattern to meet your nutrition needs,
Maintain a healthy body weight and minimize your risk of chronic disease.
#2. Enjoy nutrient-dense foods and beverages customized to your personal preferences, cultural traditions, and budgetary considerations.
Good nutrition is essential at every stage of life and can benefit all individuals regardless of age, race, ethnicity, or health status.
Use the Dietary Guidelines as a framework to customize your diet to your own needs and preferences.
Various programs are available to assist with budget considerations. One example is the WIC program. This program helps pregnant women and families with children under age 5 to access nutrition information and obtain healthy foods.
#3. Focus on including nutrient-dense foods and beverages from all the food groups and respect calorie limits.
Nutritional needs should be met primarily from nutrient-dense foods and drinks from all the food groups.
Nutrient-dense foods provide vitamins, minerals, and other health benefits with little or no added sugars, saturated fat, or sodium.
Healthy dietary patterns also respect portion control, recommended serving sizes, and calorie requirements to maintain healthy weight and support activity levels.
The food groups that make up a healthy dietary pattern include:

Vegetables of all types—dark green; red, and orange; beans, peas, and lentils; starchy; and other vegetables.
Fruits—especially whole fruit.
Grains—at least half should be whole grains.
Dairy—Includes fat-free or low-fat milk, yogurt and cheese, lactose-free versions, fortified soy beverages, and yogurt are recommended alternatives to dairy-based products.
Protein foods, such as lean meats and poultry. Eggs, seafood, beans, peas, lentils, nuts, seeds, and soy products also provide protein.
Oils include vegetable oils and oils in food, such as seafood and nuts.
#4. Limit foods and beverages higher in added sugars, saturated fat, and sodium, and limit alcoholic beverages.
At every life stage, meeting food group recommendations also meets most of a person's daily calorie needs and sodium limits.
A healthy diet has little room for extra added sugars, saturated fat, sodium, or alcoholic drinks.
A small amount of added sugars, saturated fat, or sodium can be added to help meet food group recommendations. However, the following guidelines should be considered when making diet alterations:

Added sugars—should be no more than 10 percent of calories per day starting at age 2. Avoid foods and beverages with added sugars for those younger than age 2.
Saturated fat—should be less than 10 percent of calories per day starting at age 2.
Sodium—should be limited to less than 2,300 milligrams per day for individuals aged 14 and up and even less for children younger than 14.
Alcoholic beverages*—Adults of legal drinking age should limit intake to 2 drinks or less per day for men and 1 drink or less per day for women. Choosing not to drink on most days can help adhere to calorie limits.
*Some adults should not drink alcohol, such as women who are pregnant.
More Information on healthy eating habits.
Additional information on healthy eating habits is available online. You can download the complete e-book titled The Dietary Guidelines for Americans (2020-2025) at no cost by clicking here.
Contact your local health department for more information about the WIC program. Your local health department staff can also provide other resources for nutrition information, dietary assistance, or health improvement.